Are you worried about retaining your best employees?
Too many business leaders are losing sleep wondering if the Great Resignation is going to sweep through their company.
Let's make sure your top people are both engaged and excited to stick around for years to come.
Keep Your Employees Engaged Within A Story Where They Can Play Their Part
Watch this video to learn about our workshops.
Every day, your staff team is giving what they've got to serve your customers. Do they feel like they are a part of something special?
If they don't, you're at risk of losing them.
We are offering you the chance to inspire their employees to play an integral role in the customer experience, encouraging them to do their part in the bigger story your company is telling.
What The Stats Tell Us: Engaged Employees Will Stay Longer And Give More
Connecting your employees to the story of inspiring customer experiences will keep them engaged longer.
This study from the Harvard Business Review is clear that when your staff team feels connected to your brand's story, they are more fulfilled, happier, and willing to go the extra mile for your customers.
What Can You Expect To Get In A Day Together?
Here are some of the highlights:
Get Clarity
Imagine if your whole team clearly understood the persona of your ideal client and knew how to best connect with them.
Collaboration
Team members relfect, share, and strategize through engaging group discussions.
Get Inspired
Everyone will have a great time getting excited about the future of your company.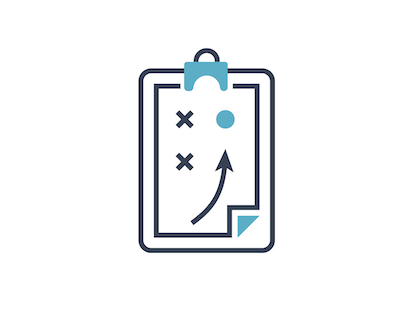 Take Action
We create an action plan for how everyone engages.
Jon Morrison understands how important it is for you to retain your best people.
When you have a team that is dialed in to the story of your company, you shouldn't have to worry about losing them.
Jon is a story expert. A Certified StoryBrand Guide, TEDx speaker, and and best-selling author, Jon knows how important a story is to keeping people engaged. Jon's book "Now Start With Who" is the guide for helping companies get back to the most important story - the customer's journey with your company.
While keeping your team entertained for the day, Jon will also have them thinking about how to better engage your customers. They will collaborate to create actionable plans that create better customer experiences.
You'll appreciate Jon's leadership in the room (or on Zoom) while you get the satisfaction of watching your team reconnect and get excited about where your company is going. They'll be so excited, they're going to stick around and be a part of it.
Sample Schedule
MORNING SESSION
The Opportunities In Store For Customer-Centric Companies Today
In this opening session, we do some introductions, set expectations for the day and then look at the potential for what we could accomplish together. The opening session looks at three companies (Amazon, Jane App, and lululemon) that do this well followed by a lively discussion about brands that have made an impression on you and why.
___________________
BREAK
___________________
Session Two: Why People Love Working For Customer-Centric Companies
Not only are customer-centric companies the future of business, but they are also fun to work for and they are rewarding for employees.
In this session, we get your team excited about why your customers matter and the rewards of engaging them better. We will explore topics such as:
Why is customer important part of what we do?
How does engaging with customers affect how and why you show up to work?
What are we doing well in our customer engagement?
Given what we've discussed so far, how do you think could we improve?
___________________
Why Not Every Company Is A Customer-Centric Company
If being customer-centric was easy, everyone would do it. It takes a lot of effort to connect people in our increasingly disconnected world.
This session addresses some of the problems we know we are fighting against:
Everyone is becoming more disconnected (COVID didn't help)
We automate and delegate away those precious interactions with customers
We are too busy for the very people we exist to help
What are the consequences of being disengaged from our customers?
Discussion: What are our biggest challenges? Threats?
We end this session with a message of hope that disconnection can be fought with a case study from Jeff Bezos at Amazon.
___________________
LUNCH BREAK
___________________
AFTERNOON SESSION
The DNA Of Customer-Centric Companies
The focus of this session is to understand that at the heart of business (and every social movement) is the belief that human beings are worth serving.
We cover themes such as:
Why our customers are the foundation of your company.
Businesses need to stay engaged to their customers to survive, thrive, and avoid disruption

How to find fulfillment at work

by playing your part in the customer experience
___________________
Start With Who
You may have an inspiring "Why" but to achieve it, you need a Who. Every great Why needs a Who. Every company started with a leader who saw a problem and sought to fix it.
We will look at some principles of communication and human connection that will help put a plan in place to become more customer-centric in your approach to customer engagement.
The team will get clarity on:
The problem you solve.
How to get other people to buy into your company's vision, mission, and values.
Discussion: Who is our Who?
We engage in a group discussion about the company's ideal client. We share stories of impact and transformation.
Your team will discuss questions like:
Who do we have the most success with?
Who do we love to help?
Who pays us the most for us?
Who sends us the best people?
___________________
BREAK
___________________
Strategy Session: What Can We Do To Reach Our Who
We transition to become strategic in how we engage with your ideal client. We talk about marketing, sales, and the customer experience.
How does our messaging connect with our Who?
Does our sales process reflect the needs and desires of our Who?
What kind of experiences can we create that would create more engaged customers?
Final Discussion: What did we accomplish today?
We wrap up the day by reviewing what was discussed and making sure everyone is clear on the next steps.
What did you learn?
What do you need to think about some more?
What is your responsibility moving forward to make these ideas become reality?
Get Your Team Excited About Creating Outstanding Customer Experiences
Engaged employees create happy customers.
Schedule a call with Jon to discuss what can be done with your team.
Schedule A Consultation Call